In January 2018, an "INCOMING BALLISTIC MISSILE" warning sent thousands of Hawaii residents scurrying into their basements, crawling into storm drains, and saying their final goodbyes. 
Whoops. It turns out, the state's Emergency Warning System had such a confusing set of controls that a low-level operator clicked a wrong link, triggering a panic. These are the dangers of a confusing, poorly designed user experience. 
The stakes of UX faux pas on your website would likely be much lower. But can you afford to confuse visitors or send them down an unwanted path where they may get frustrated and leave?
Of course not. To avoid a ballistic experience on your ecommerce site, start by making sure you're not committing any of these 11 UX blunders. 
  1. Poor quality images — Was that picture taken during a solar eclipse?
Ninety percent of information processing is visual, and humans respond 60,000 times faster to visual content than text. 
Without the ability for an in-person pre-purchase experience, high-quality product pictures are key. Here's an example of what your product photos should NOT look like. 
This may well be a very nice bike, but shoppers will never know it. This photo might as well be a snapshot from your Grandma's Kodak Brownie. 
In preparing your product photos, follow these guidelines:
Use bright lighting that illuminates key product features.

Take multiple photos and from different angles. 

Display usage photos that show the product in action. 

Include people to show the size of a product. 

Build trust with a smiling or focused human face.

Use scaled and formatted pictures that render well across different endpoint devices.

Use image alt-text descriptions for visually impaired shoppers that use screen readers. 
Here's an online bike shop that has done a MUCH better job with their product photos than the one above. 
This photo says, "With this bike, you'll have a blast!"
  2. Slow loading site—If your customers leave to put laundry in the washing machine, they may never come back.
According to a study conducted at UPenn, it takes only 3 seconds for a person to decide if they are attracted to someone in a speed dating scenario. Another study at Syracuse University found that it takes only one-fifth of a second to fall in love. It's also around the 3-second mark when online shoppers lose their patience with a slow loading site. If site visitors have time to pick a date and fall in love before your homepage loads, why stick around to shop?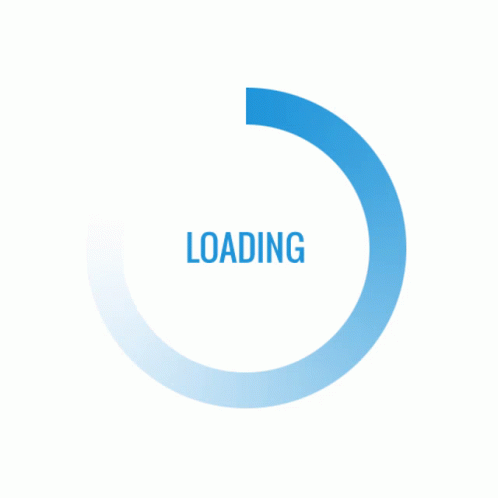 Improving site speed not only helps keep shoppers on your page, but it's also one of the easiest ways to improve search engine ranking. 
Increase your site's load speed by: 
Using cloud services to harness more computing power for your site.

Compressing image size to less than 1MB.

Using caching so the server saves copies of site pages rather than starting from scratch every time it loads the site. 
  3. Surprise charges at checkout—Does your "handling" fee exceed the price of the item? 
More than 70% of all online shoppers abandon their shopping carts without completing a purchase. Fifty percent do so because of unexpected tax, shipping, or other add-on costs at checkout. 
Unexpected charges at checkout are like being offered a welcome beverage at hotel check-in and having it arrive on a tray with a bill. Now, you're just annoyed.   
Checkout preview Checkout reality
Avoid surprise charges at checkout by:
Showing a shipping calculator on the product page. Or,  

Building the cost of "free shipping" into the retail price.

Showing a price preview with all additional charges and discounts applied.
  4. Main navigation without product categories—Make sure your shoppers don't get
Lost in (Cyber)space.
Twenty-five percent of desktop users and 70% of mobile users perform a scroll and scan when they arrive at the homepage of a site. They do this to quickly gather information, see what kind of site they are on, and infer how to navigate. 
Main navigation without product categories is like a map without a key or labeled roads. It may look nice, but it's not really a map—it's just a picture, and the driver is going to get lost.  
Here on the homepage of Best Buy, there is no readily apparent product navigation or product categories. After performing the scan and scroll, new visitors unfamiliar with Best Buy may not know the extent of products for sale. According to a usability study by Baymard Institute, some users weren't even aware of which type of site they were on, mistaking Best Buy for a price comparison website. 
Lack of product categories in navigation also commonly results in the user having to perform a double hover action to see product categories in a drop-down menu. This is notoriously annoying and hard to navigate. The result is users never end up navigating to their desired item. 
Help users navigate your site to find products by: 
Putting product categories on the primary navigation bar.

Making the navigation bar uniform across your site so users can navigate back to their desired page without returning to the home page. 

Making a separate navigation user flow for non-product page categories.  
  5. Lack of user reviews—
"Has anyone actually ever bought that product?"
Imagine you are walking down the street and you pass by two coffee stalls. One has no line, but the owner is outside shouting "best coffee in town!" The other has half a dozen people waiting, and you overhear one person in line say to another, "best coffee in town," with a smile. Where do you want to get your coffee? 
This is exactly why you need user reviews and social proof on your ecommerce site.
Ninety-seven percent of consumers check online reviews before purchasing a product. Ninety-two percent will hesitate to buy if there are no reviews.
Build trust by displaying reviews and other social proof by: 
Showing reviews and ratings on the product page.

Using text and video testimonials from satisfied customers on your site.

Managing and responding to ratings and reviews on third-party platforms like Google, Facebook, TrustPilot. 

Building a referral program to let customers advocate for you. 
  6. Boring headlines—Are your openers a snooze fest? 
Eight of 10 people will read a headline. But only two of 10 will continue to read the rest of a page. That's because the headline isn't engaging.
Your headline has approximately one second to capture attention before it's ignored. In other words, site visitors will decide whether or not they want to read your page three times faster than they give the thumbs up or thumbs down to their speed date.
To earn a browser's time, you need strong headlines on all pages, especially those that directly follow the path to a completed sale. That includes the home page, FAQ page, product page, feature page, and reviews page.
Optimize headlines by: 
Calling out the value, the problem, or the product in less than 10 words.

Deploying active verbs to convey energy and excitement.

Using a subheadline to propose the solution. 

Integrating appropriate keywords into headlines and subheadlines.

A/B testing headlines and subheadlines to see what converts best.
Here, Apple's homepage succinctly names the product, calls out the value, points to a specific offer, and has clear navigation for next steps—all above the fold. 
  7. Poor product descriptions—Find the middle ground between overly technical and pointlessly vague. 
According to a report from Jellyfish, 48% of ecommerce retailers fail to convert one-time site visitors to buyers because of poor product descriptions.
A solid product description should communicate not just product features, but value as well. Explain how the product is used and how it solves a shopper's problem. Here's an example of what not to do: 
Slim, weather-beaten, relaxed fit, hits above the hip. Female, size 6, 5'9. 
That could be a product description—or a bystander's police statement after witnessing a pickpocket.  
A more effective product description should include:
With that in mind, the above product description could be improved as such: 
Look hip in these trending, comfortable, retro-waist weather-beaten jeans. Pairs perfectly with a sweater for spring and fall.
Loose through your hip and thigh

Super high rise

Tapered leg opening

Zip fly

5-pocket styling

Sustainably made with TENCEL™ fabric--cotton-based non-stretch fabric

Wash once every 10 wears - with like colors, inside out
  8. Disruptive pop-ups—Everybody hates the cursor version of whack-a-mole.
According to a survey conducted by Nielsen Norman Group, pop-ups are the most hated type of online advertising. Shoppers experiencing a fit of rage seldom complete a purchase. 
Excessive pop-ups take control away from the user and distract them from their primary objective. Ecommerce sites are often guilty of pushing pop-ups with promotions and requests for the shopper to subscribe to newsletters or updates.
Manage your pop-up strategy: 
Avoid pop-ups as much as possible. Your pop-ups aren't the only ones a shopper has seen today. Users also deal with browser-initiated pop-ups and privacy pop-ups. 

Avoid modal pop-ups. These are the ones that overlay the page and freeze the background—and are most disruptive.

Model your online shopping experience after the in-store shopping experience. Polite staff ask shoppers "can I help you find anything?" and then get out of the way. 
  9. Automatic carousels  — "
Hey that looks . . . wait a minute, where did it go?"
Carousels are great for kids at the fair. But on an ecommerce site...not so much. Carousels rotate multiple pieces of content through a designated space on a website. But moving UI elements like this reduce accessibility and degrade the user experience. 
Only 1% of site visitors click on carousel images. With an automatic carousel, 40% (of that 1%) go to the first carousel slide. The second feature receives 18% of clicks, and the following features even less. Like pop-ups, automatic carousels distract and annoy the shopper—and worse, they are usually ignored. Another reason to do without carousels: they are image-heavy and slow down your site.
If you're still using carousels on your site:
Consider giving the content its own space on your page. If it's important, it deserves a dedicated space. 

If you must use a carousel, make it manual/clickable so users gain back control and read at their own pace.
  10. Mobile page supersaturation—Endless scrolling is a drag.
At 6 inches, the average mobile screen size is less than half the average desktop or laptop screen size. No wonder reading comprehension for complex content declines 48% on mobile. 
Showing the same content on mobile as on a webpage can result in supersaturation. This is when so much information is presented that very little of it is absorbed. 
Mobile users are often on the go or in subpar lighting conditions. They also expect to complete tasks more quickly when on a mobile device. Not to mention, how often do you see people walking around squinting at a cracked phone screen? Probably often.   
Follow these tips to avoid clutter and optimize for mobile:
"If in doubt, leave it out." -

Jacob Nielsen

Use high contrast colors and thicker fonts.

Build zoom in and zoom out capability.

Use collapsible views to make more info available without clutter.

Use a single-page checkout.
  11. No clear shipping and returns policy— "
Sorry, free shipping on returns is only available on February 29
."
Thirty percent of products ordered online are returned compared to just 9% of in-store purchases. 
You weren't expecting high heels? Every now and then, an incorrect delivery will provoke this kind of reaction from a customer. 
Ecommerce purchases come with the additional risk that the wrong product will be ordered, the wrong product delivered, that the product is damaged in transit, or it doesn't arrive on time. Consumers are aware of this and 67% check the returns policy before making a purchase. 
Communicate your shipping and returns policies: 
Explain the returns policy in FAQs and on the product page.

Offer a printable return label. 

Offer buy online - return in-store (where possible).

Build or purchase a

returns management system

. 
Now your ecommerce site is optimized and complete!? 
UX optimization is a journey, not a destination, and there is always room for improvement. To get started, pick one or two tactics to implement and collect data on the results. See what's working and what needs further iteration. 
Shopper expectations are high and they are informed by the usability of popular sites like Amazon. To consistently gain sales conversions, you must create a pleasant, stress-free, user-friendly shopping experience at least on a par with your competitors' sites. 
Ready to build a superior ecommerce user experience? Inxeption can help. Get in touch with the Inxeption Website Design and Development team.